The Maximum Spoilage series of writings is focused on discussing aspects of a game that would spoil said game to any normal person. Please continue reading at your own risksona. Note that this Maximum Spoilage entry also contains spoilers for the Mass Effect trilogy, in case you somehow haven't either played or read about how terrible the ending is.
Persona 5 starts off with a bang. It ends with a whole ton of narrative confusion, meaningless (or even meaning-killing) twists, and the age-old "power of friendship" and "determination to move on" saving the day.
The first antagonist, Kamoshida, is arguably the best. He's a former pro athlete turned high-school coach, and his reputation from his old job allows him to run roughshod over anyone else in the school, since it brings the school fame and money. You even directly witness the dire fallout of his abuse of female athletes. His motive is clear and his attitude throughout indicates he knows there will be no consequences to his actions. Once you find the magic mind-world, manage to overcome his mind's defenses and "steal his heart" to change his attitude, he confesses publicly and goes to jail. Although the following minor arcs aren't quite as strong as the first, the pattern of abuse -> dungeon -> triumph remains consistent.
During a roughly mid-game twist, one of the villains sabotages your operation on a target. Instead of confessing, midway through a news conference the target inexplicably dies. This doesn't put as much of a damper as you would expect on things; your group of magic Phantom Thieves doesn't seem to conceive of the possibility that your actions might have negative repercussions, and instead assumes (correctly, because this is a JRPG and we can't accidentally hurt anyone) that someone else is working against you.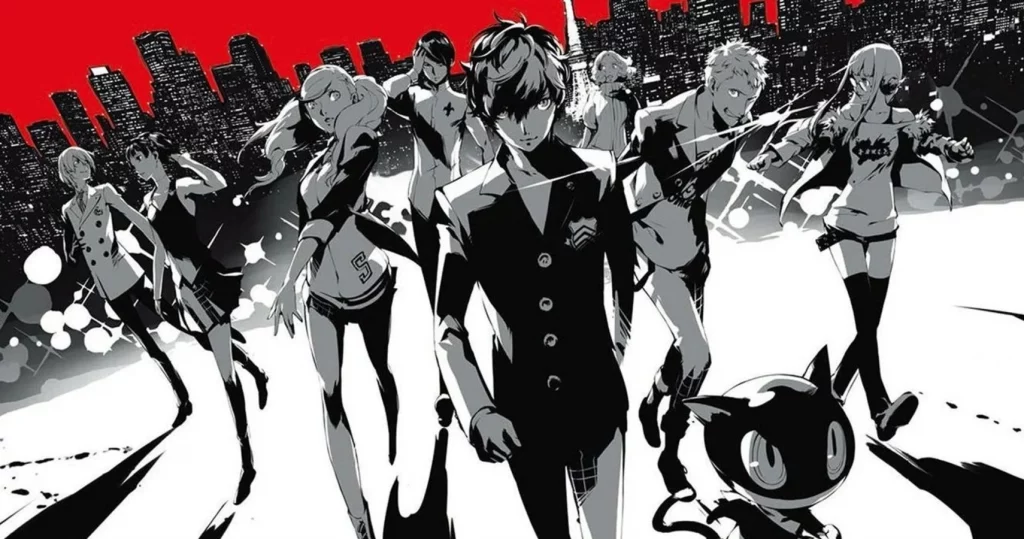 After taking down the vaguely-Trumpian Shido and the villain who sabotaged you earlier, the team anticipates a confession, but it never comes. Shido knew that his heart may be stolen and instructed his team to prevent him from making any public appearances and effectively present him as the same person he was without letting anyone else actually speak to him. Despite your ability to change him, he built up a mechanism to combat it. At this point Persona 5 could have swerved to a more realistic message – it's not enough to magically beat up the personality of the bad guy, you need to actually start a movement, persuade people, and progress doesn't just come through magical acts of personality change. You may be able to break free of the chains of society temporarily, but without actually changing society they can and will be reforged by the ambitious.
Instead, the big twist happens. You find out some jackhole god, Yaldabaoth, was spawned from the apathy of the people (this is the same damn plotline they've been reusing for 15 years), and has, confusingly, decided that humanity sucks because they fell prey to his magical apathy rays that have the power source of people's apathy. He claims it was a game to see if you would take down Shido (you did), at which point it offers you a bargain you're supposed to refuse, then flips over the table, declares the game moot, and uses even more powerful apathy rays (powered by humans' apathy, mind) to try to fizzle you out of existence by making people disbelieve you exist. Naturally this doesn't work, because of poorly justified Deus Ex Machina.
People who manipulate others can be satisfying villains. People who have physical power over others can be satisfying villains. I've never seen a satisfying villain who can mind-control others, particularly without any kind of rules. Look at how Mass Effect changed when Indoctrination went from "months of close exposure to a reaper" (ME1) to "this guy exists in the same galaxy as a reaper, and thus can be indoctrinated" (ME3, Udina specifically). Suddenly, any minor villain no longer has agency of their own, and any ally could become a foe because of "indoctrination."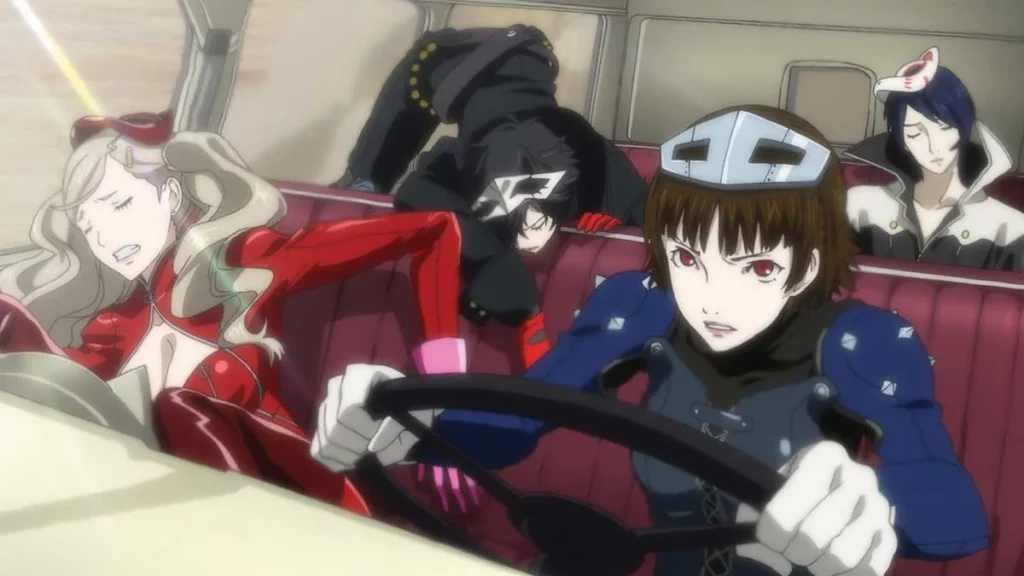 Likewise, a villain can have a simple motivation and still be fine. Even a creator-god who gets overtaken by his own creations can be somewhat satisfying. But when you have some orchestrator god who claims to have some complex higher motive that boils down to "I'm doing this because people are dumb, and I'm also making them dumb," it's frustating and feels insulting to the player. If there were a point, it becomes lost in the circular logic and is worse than being unexplained. Again – look at the Reapers' motivation in Mass Effect, where the final reveal indicates their plan is "We're robots killing sentient life, because sentient life always makes robots that kill them eventually and we want to do it before that happens."
Ultimately, Persona 5 never seems to blame anyone for the emergence of this particularly douchey god. The individual arc villains are painted as a problem, but society at large suffers from apathy – and at one point in the late game, your allies realize that these villains were the few resisting Yaldabaoth's influence. I'm not sure what point that twist has, other than possibly "being evil is better than being apathetic." The events of the game indicate society at large is sick, but by having it also influenced by an evil god borne of that sickness, any message it wants to tell is lost. This feels like a particularly toothless view of society – "People are lazy or not taking responsibility, but we're not going to bother going into causes (social change? technology? social media, which the game lampoons occasionally but never calls out?), and instead that sickness becomes a god you fight."
Not taking a stand makes it unclear whether the writers pine for the old days, see this as somehow cyclical, despise media, or thought it was a fun setup for their "seven deadly sins" theme throughout the game (this one being Sloth). Atlus made a game where society holds most of the main cast back and then offers no meaningful criticism of society or advice to real people in similar situations.
Going a bit into previous entries in the series – in Persona 3, a numinous being called into reality was also caused by a form of apathy – a subconscious desire for death as an escape from the tedium of life. I feel like that was a better setup, given the way themes of death or coping with death show up throughout the story and in its FES followup (The Answer). In Persona 4, the collective desire that spawned the ultimate nemesis was similar – although there, the desire was to escape the tedium of daily life by living in a fake reality. This jibes pretty well with the media (specifically TV) themes throughout the game.
Although its predecessors used a lot of the same excuses for its world-ending godlike beings that your rag-tag group has to fend off, they jibe better with the themes of their games than Persona 5. The combination of its jarring finale with its derivative setup makes its conclusion doubly disappointing – not only is it mimicking its predecessors, but it doesn't say anything new despite the game's theme being otherwise a good setup for social criticism.